Simple device deployment from start to finish.
Why wait? Get your devices completely cased, asset tagged, configured, and shipped in a matter of days at an incredible value.
Answer a few quick questions and receive an instant quote for your deployment project.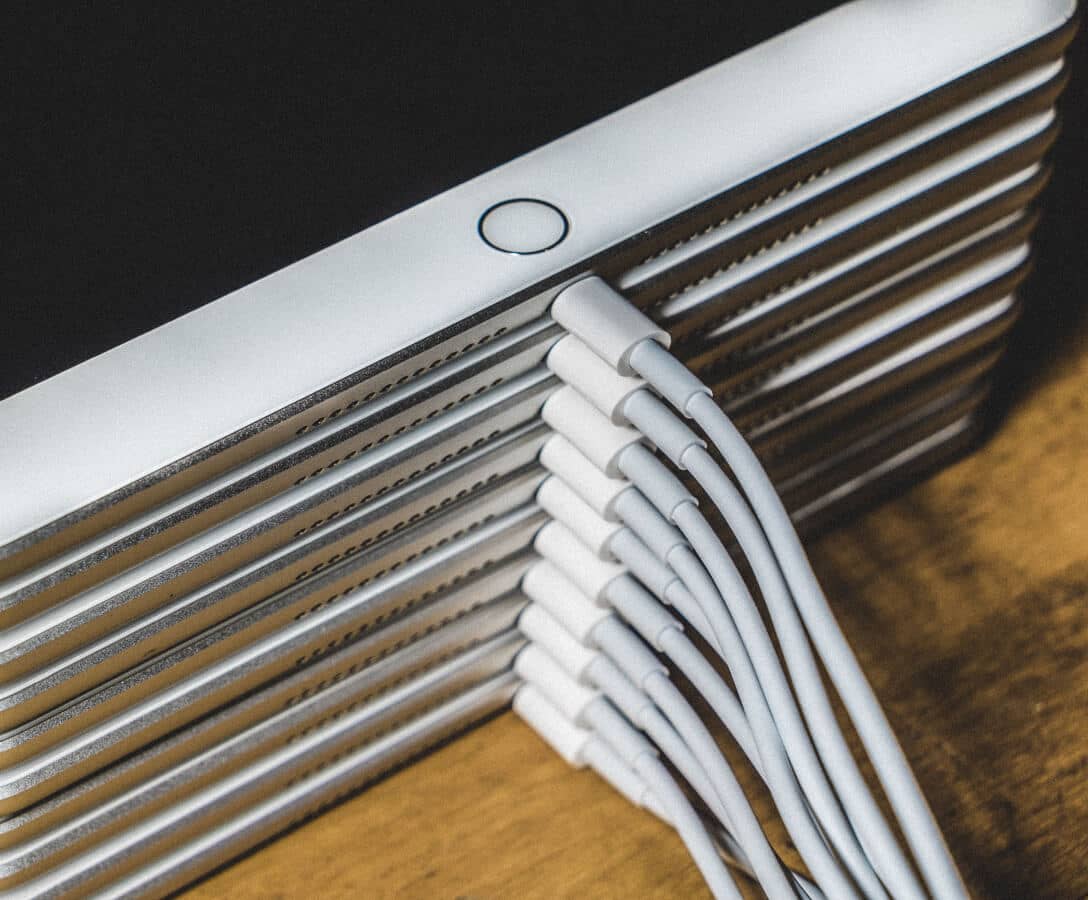 All of the apps.
Devices arrive ready with any and all apps needed for your users.
Secure systems.
Ensure your OS is up-to-date and secure before (and after) they leave our warehouse.
Protective casing.
Maintain the value of your devices with bundled casing options (or your own).
Custom asset tags.
Keep track of your device serials and asset tags* with custom reports.
*yours or ours at no extra charge.
Device enrollment.
Assign and enroll devices correctly in your management solution.
Shipping included.
Deliver devices to a single location, or ask about multi-site delivery as needed.
Don't believe us?
40,000 iPads for 73 schools
Take it from Polk County Public Schools, the 7th largest school district in Florida. They needed 40,000 iPads provisioned and ready on an ambitious timeline. The Black Glove team received, unboxed, cased, tagged, and shipped devices back in a matter of weeks.
Read the story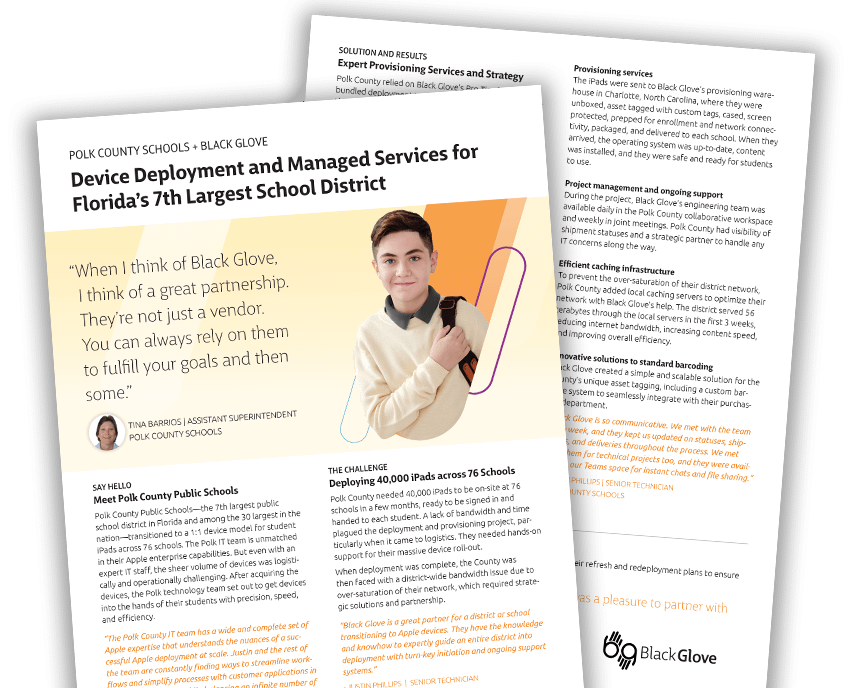 "Black Glove fills a gap at an affordable price that allows large Apple districts to find the support they've been looking for. They provide a high-level of expertise in the field without the obstacles of going through other providers."
Tina Barrios
Assistant Superintendent | Polk County Public Schools
"Black Glove's approach to the problem was collaborative, efficient, and powerful. Nothing got in the way of the ultimate goal. We collaborated and worked together to solve it. I felt very comfortable putting all of my trust in the Black Glove team."
Jennifer Baselice
Former Director of IT | Lake Highland Preparatory School