Expert managed services and fast deployment.
Get complete device set-up and ongoing managed services that fit seamlessly into your strategy, team, and tools.
For Education
For Business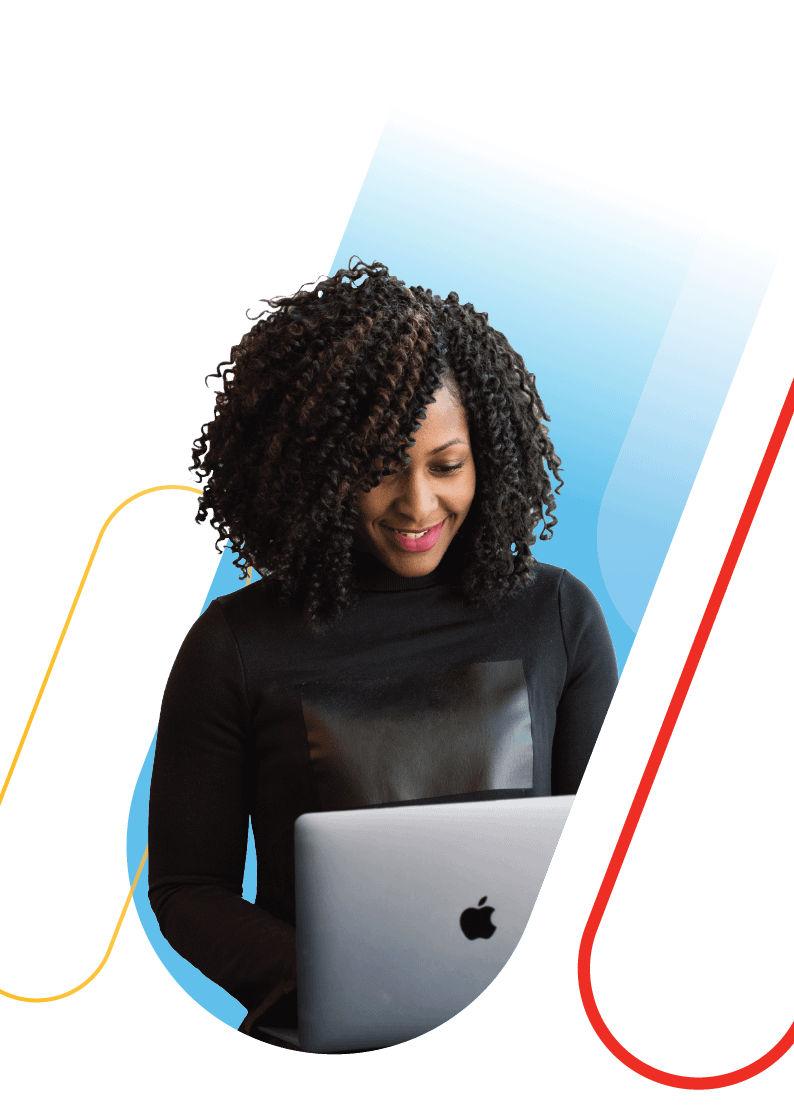 The lifecycle infinite loop.
You might hear us say we offer, "End-to-end services with no end in sight," once or twice. Our ongoing lifecycle services ensure every element of your technology is optimized and worth the investment. 
ARCHITECT AND DEPLOY
MANAGE AND SECURE
SUPPORT AND REPAIR
RESALE AND BUYBACK
You bought devices. What's next?
Set up for success with architecture strategies and deployment services.
Solution architecture and best-practice systems integration frameworks
Security, identity, and access setup
Receiving, unboxing, casing, tagging, shipping, and delivery
Software updates and app installation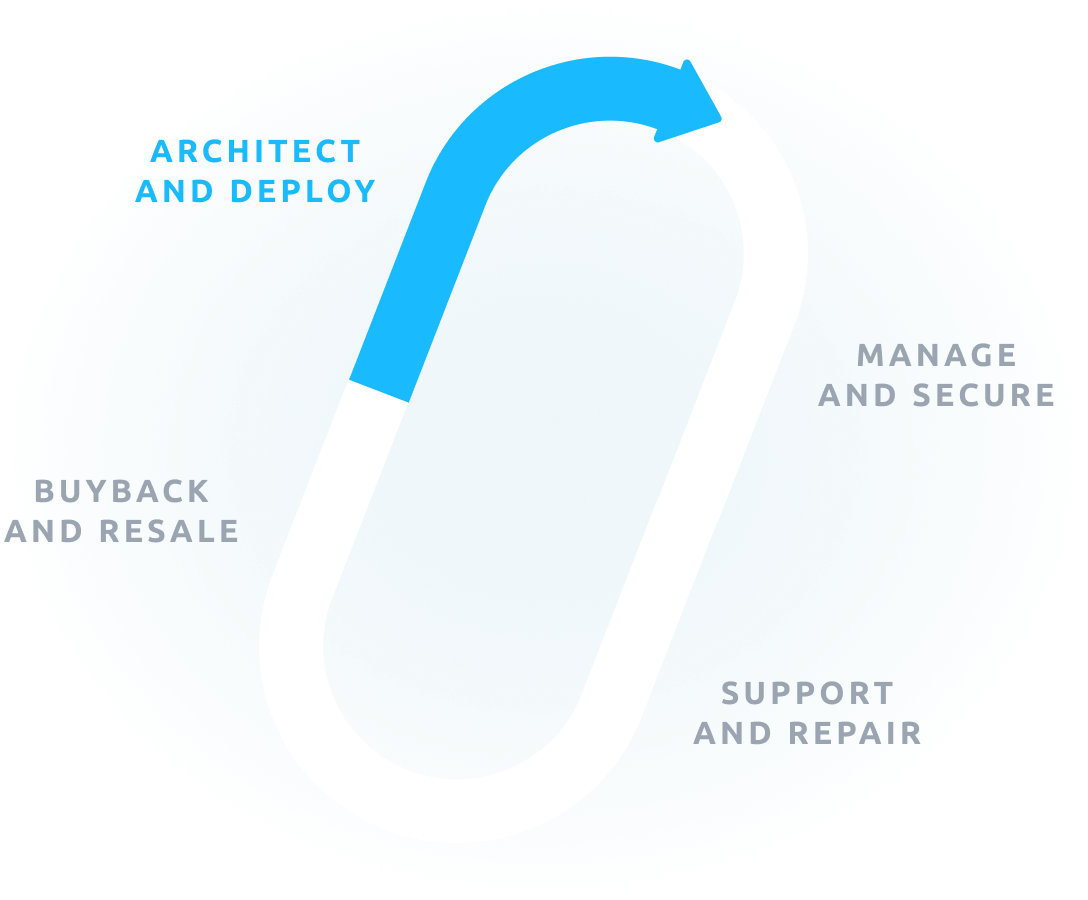 Sustain the lifecycle.
Simplify the complexity behind licenses, compliance, never-ending updates and patches, enterprise integrations, and—most importantly—the security of your devices.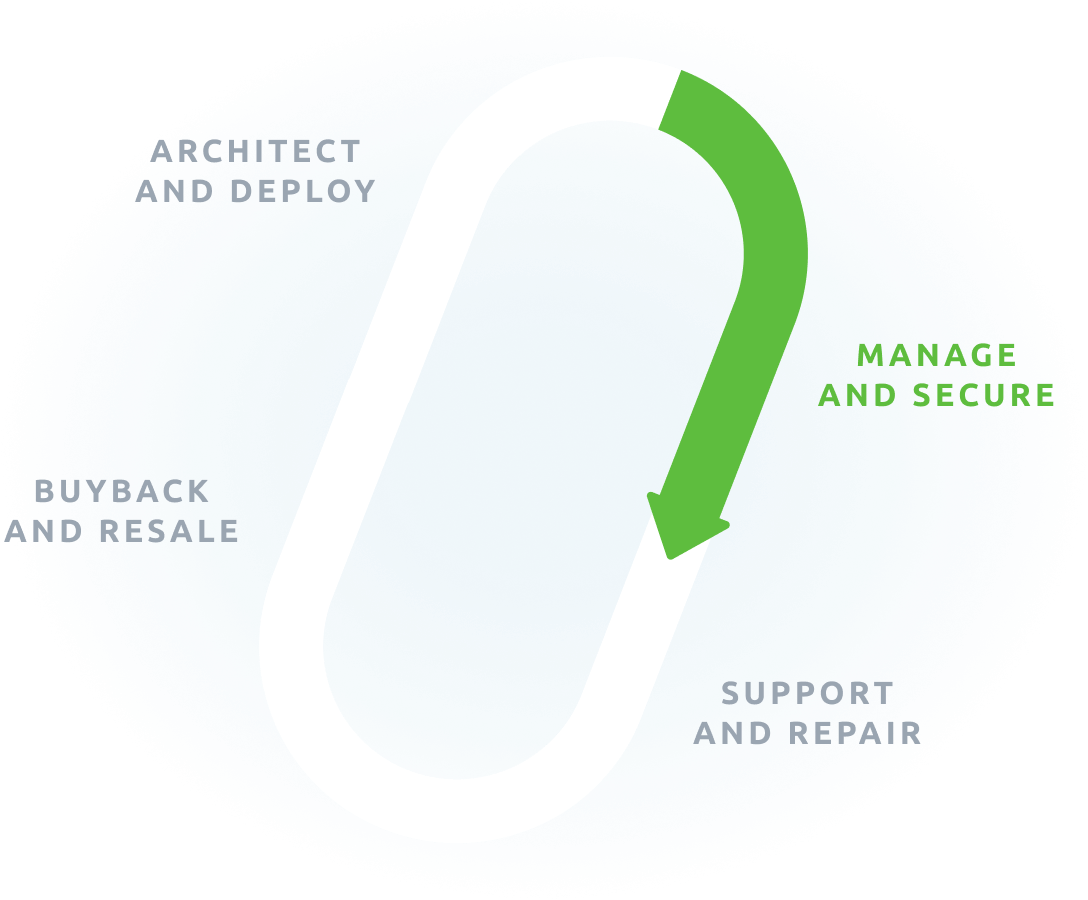 Did we just become best friends?
Slack, Teams, email, phone, and our ticketing service—we're available when and where your team meets for any daily technology issues or long-term strategy discussions. And when a device breaks, our repair shop takes care of it.
Stay forever young.
Keep pace with technology trends to save or recuperate some cash. Powered by our friends at Diamond Assets, get a plan to purchase, sell, and re-purchase devices when it makes the most financial sense.
IT as sleek as the technology you love.
Black Glove is simplifying managed IT services for organizations of all shapes and sizes. The secret? Combining decades of Apple expertise with an ongoing and comprehensive services for the all parts of Apple, Windows, or Chromebook IT.
It's skilled.
Lean on decades of Apple and PC expertise to enhance your strategy.
It scales.
Easily scale IT capabilities as your organization's needs grow.
It's secure.
Rest easy that your fleet is secure, and your partner is privacy-minded.
It sticks around.
Feel confident with expert support always behind the scenes.
"Black Glove fills a major hole in the market. They successfully helped me scale my business in light of a bold new world with bold new business challenges. We couldn't get where we're going without Black Glove's support."
Brandon Perlman
Founder | Social Studies